Translation of Laws and Regulations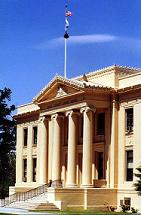 If you are doing business in Turkey, you will sometimes need to perform a direct evaluation of Turkish laws, regulations, directives and communiques. To do so, you will need an accurate translation to refer to.
We have already translated the following regulations and can make them available to you as well. Please indicate which document your company needs by sending us an email. If you don't see the document you are looking for, please contact us for availability.
Turkish Food Codex Communiqué On Heat Treated Drinking Milk
Turkish Food Codex Follow-On Formula Communique
Turkish Food Codex Baby Formula Communique
Our Turkish translation team also delivers high quality legal translation of sensitive contracts, court documents, legal notices, technical specifications, petitions, subpoenas and confidentiality agreements.